KO Fetish
Somnophilia, also known as sleeping princess syndrome and sleeping beauty syndrome, is a paraphilia in which an individual becomes sexually aroused by someone who is unconscious.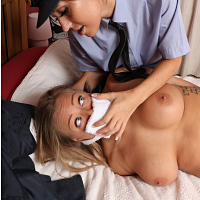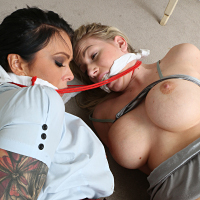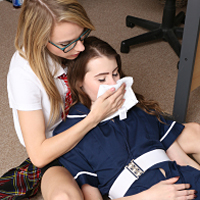 Limp Fetish
The most basic form of limp fetish revolves around the idea of one being unable to resist, typically due to mental incapacitation and / or the advances of another person. Groups of individuals engaging with a limp individual, or indeed one person having multiple limp subjects can happen, but is rather unusual when compared to one on one experiences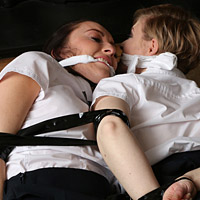 Role Play Stripping
Sexual roleplay is roleplay that has a strong eroritc element. It may involve two or more people who act out roles in a sexual fantasy and may be a form of foreplay and be sexually arousing. Many regard sexual roleplay as a means of overcoming sexual inhibitions. It allows for physically or virtually impossible erotic interests to be enacted.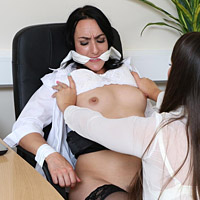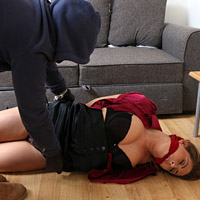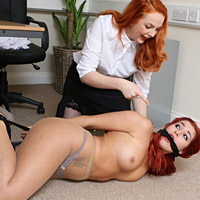 ENF / Nudity
ENF means "Embarrassed Nude Female" ENF is a variation of CMNF. Clothed male, naked (or nude) female (on the internet sometimes abbreviated to CMNF) is a genre of erotica featuring one or more "nude" women and one or more clothed men or women.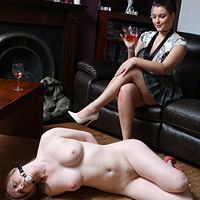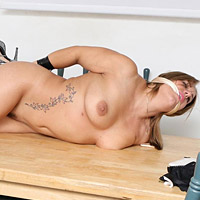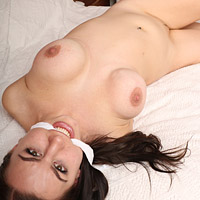 Stockings or Pantyhose
Nylon fetish is a sexual interest in or sexual arousal by wearing nylons or seeing someone else wear nylons, tights or stockings. Nylon fetish is also called a pantyhose fetish, stockings fetish or a tights fetish, Nylon fetish is characterized by sexual arousal by nylons.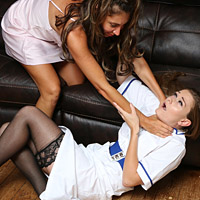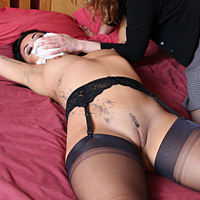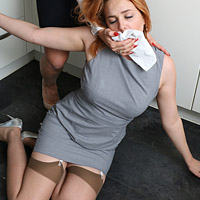 Panties
Panty fetish refers to a sexual arousal by or sexual interest in womens's panties. For panty enthusiasts, there is no object more desired than a pair of women's panties. For some, their obsession can encourage collection and/or sharing of panties. The fetish can develop as an arousal by the odor of worn underwear. For others, the fetish can be satisfied with a accidental flash of the underwear.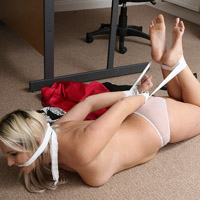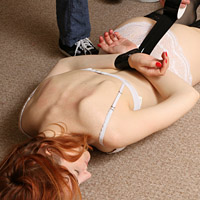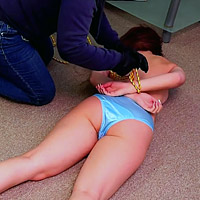 Uniforms Fetish
Uniform fetishism is a particular type of clothing fetishism in which an individual is sexually aroused by uniforms. It is a form of sexual fetishism. Uniform fetishism has been associated with a variety of different uniforms, including schoolgirl and cheerleader uniforms, French maid uniforms, and uniforms associated with police or military organisations.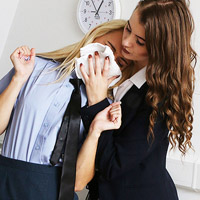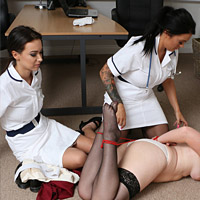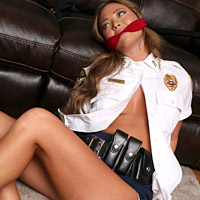 Rope Tied
A playful, less restrictive form of "rope" bondage is a common magic trick at cabaret performances "Rope" bondage , also referred to as ropeplay, is bondage involving the use of "rope" to restrict movement, wrap, suspend, or restrain a person, as part of BDSM activities.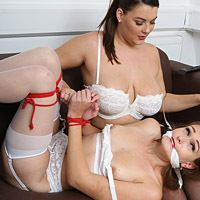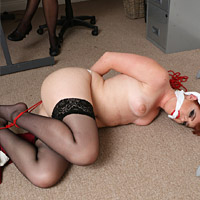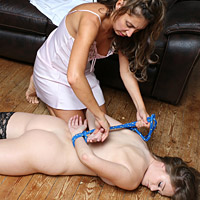 Gags
A form of mouth bondage. Gags come in many forms, but ball gags are the most common. They may also take the form of bit, cleave, pacifier, penis or spider gag, among others. Mouth gags aren't usually dangerous, but they can be uncomfortable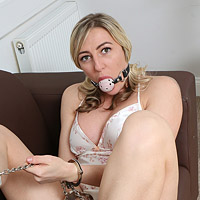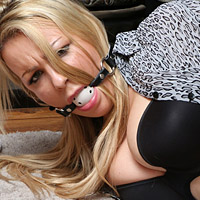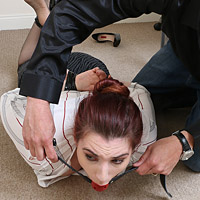 Handcuffs
A more formal form of bondage roleplay is to have a person handcuffed as a means of restraint. It is a form of bondage withing a more formalised process such as involving a staged arrest or the over powering of uniformed person who possesses handcuffs and falls victim to them in a roleplay situation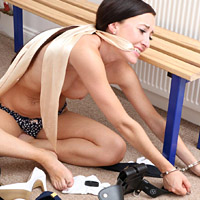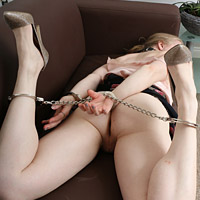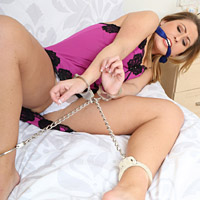 Clothes Stealing
"Clothing fetishism" or "garment fetishism" is a sexual fetish that revolves around a fixation upon a particular article or type of clothing, a collection of garments that appear as part of a fashion or uniform, or a person dressed in such a garment. Roleplay surrounf the stealing of anothers identity for gain is a a form of female domination fetish.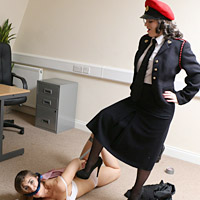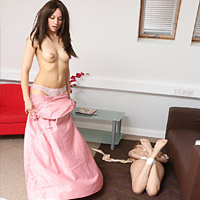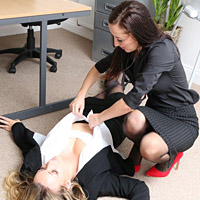 Female Submission / Lesdom
Female submission describes an activity or relationship in which a female submits to the dominance of a sexual partner. The submission can be voluntary and consensual , such as in BDSM . The dominant partner is usually a man, but can also be another woman, or there can be multiple dominant partners simultaneously.